FLORIDA, KEY LARGO; "MARS"'s Web Page
Anatolian Shepherd (medium coat) : : Female : : Young : : Large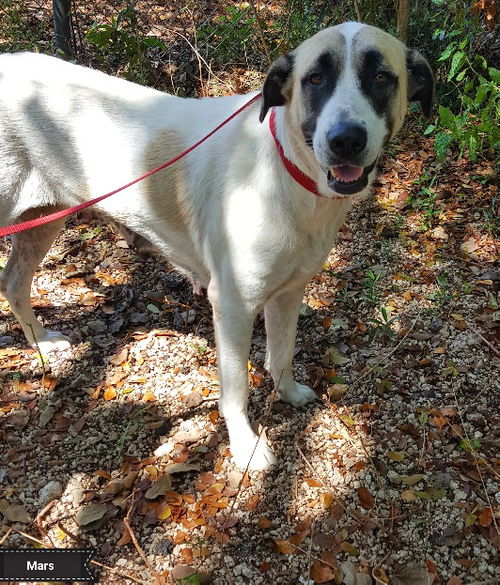 Interested in adopting?
Learn more about the Anatolian Shepherd.
Print an adoption flyer for FLORIDA, KEY LARGO; "MARS"!
Please Note: This animal is listed as a courtesy to another organization. Please be sure to contact the foster/caretaker for more information about her.
About FLORIDA, KEY LARGO; "MARS"

Status: Available for Adoption (adoption info)
Species: Dog
Current Age: 3 Years 1 Month (best estimate)

Housetrained: Yes
Grooming Needs: Moderate
Shedding Amount: Moderate
KEY LARGO, FLORIDA ~~ COURTESY LISTING
Please contact Humane Animal Care Coalition tfgarr@aol.com
PHONE 305 451 0088 Monday-Friday 9am - 6pm/Saturday 9am - 5pm
WEBSITE Humaneanimalcoalition.com
Mars is a 3 year old female Anatolian Shepherd Dog whose family was unable to continue to care for her so they brought her to the shelter. Mars is healthy, heartworm negative.
This is a courtesy listing. This dog is currently adoptable but is not a part of or associated with National Anatolian Shepherd Rescue Network (NASRN), including NASRN's adoption and/or fostering programs. The information listed for each animal was provided by individual caregivers and was not generated or verified by NASRN. NASRN makes no representations related to these animals . As with all adoptions, NASRN encourages potential adopters to gain as much information as possible before adopting these animals , including but not limited to temperament testing, consultation with a trainer, and consultation with a veterinarian.